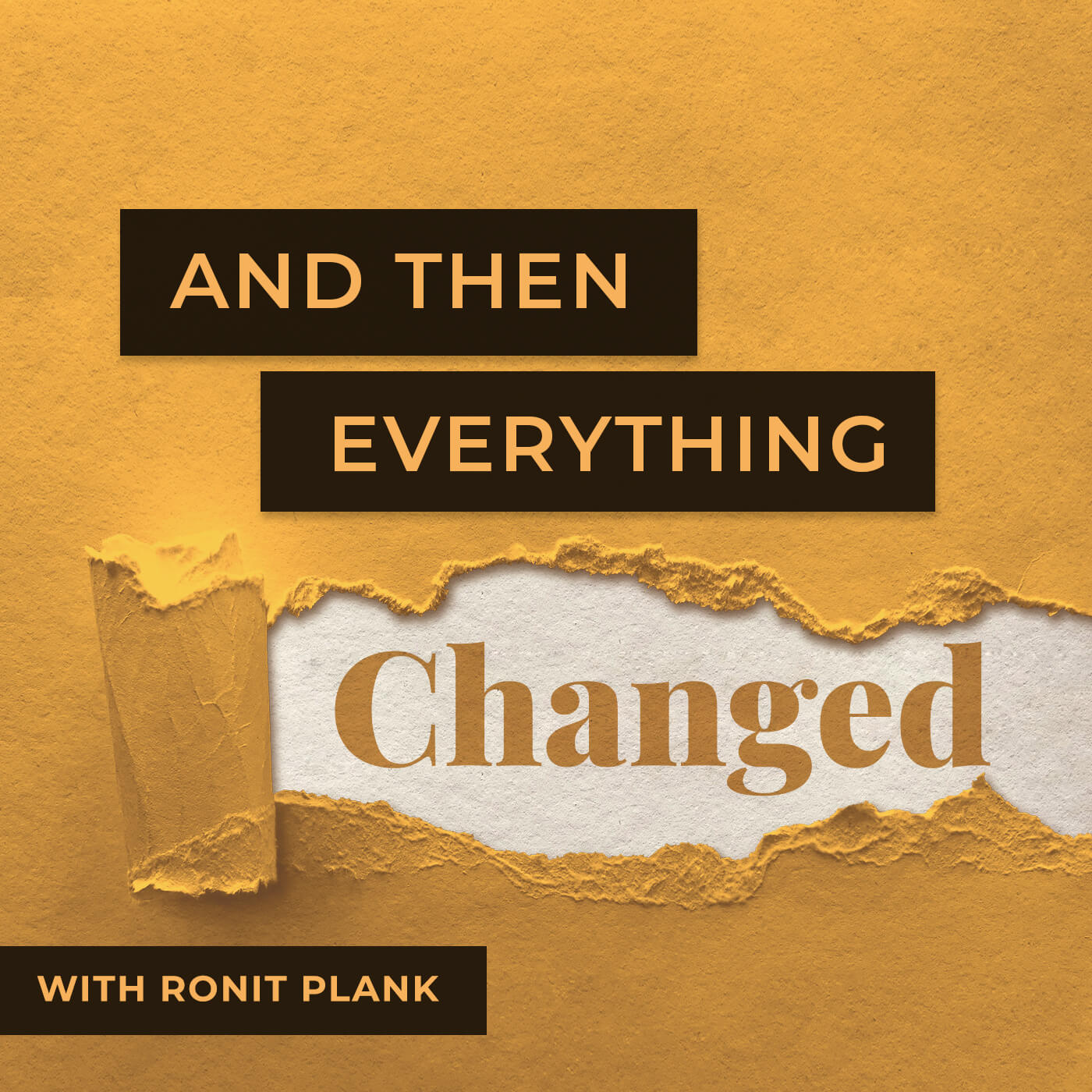 In this bonus episode a physician, a social worker, and an eating disorder specialist answer COVID-19 listener questions, share best practices for lockdowns and sheltering-at-home and offer mental health support recommendations and resources to help mitigate stress during this period of isolation and extreme departure from routine. For their time and expertise many thanks to Dr. Kemia Sarraf, an Internist and Public Health professional, Lisa Butler LCSW, and Jessica Barker, a researcher and consultant in the mental health field with a focus on eating disorders. Much appreciation to previous And Then Everything Changed guests Becky Aud-Jennison and Monique Caradine for helping to make this episode possible.  
-This is bonus episode 2 in The COVID-19 Experience series-
Episode guide:
-00.00 Dr. Kemia's work, secondary trauma in first responders, and a background on COVID-19
-38:12 COVID-19 questions and answers with Dr. Sarraf
-66:55 Self-care questions and answers with Lisa Butler
-97:36 Managing eating disorders during sheltering-at-home with Jessica Barker
Resources mentioned in this episode:
National Suicide Prevention Hotline: 800-273-8255
www.suicidepreventionlifeline.org
National Domestic Violence Hotline 800-799-7233
About this episode's guests:
Dr. Kemia Sarraf is an Internist and Public Health professional who left clinical medicine more than a decade ago to start a public health initiative for children in her community focused on working with and teaching children in schools and community organizations to "Eat Real, Move More" through programming in the kitchen, gardens and playgrounds.  Kemia is also a trauma specialist and executive coach who melded these two disparate fields into a coaching paradigm specifically for physicians and other professionals who are experiencing high levels of chronic toxic stress and secondary trauma (aka "Burnout") in their workplace. She is the CEO of Lodestar Consulting and Executive Coaching.
Find Kemia here: lodestarpc.com 
Lisa Butler is a Licensed Clinical Social Worker in private practice.  For over 20 years she has worked with women and girls to help facilitate emotional healing.  She specializes in mother-daughter conflict, self-esteem, forgiveness, shame and anxiety.  Lisa believes that most of our challenges begin with our thoughts about ourselves, others, and the world.  She uses cognitive and dialectical behavior therapies to teach clients how their thoughts/feelings inform their behaviors and life choices.  She believes that helping people recognize the power of their thoughts is key to emotional wellness.  Lisa is also the Producer/Director of What's Left Behind, a documentary highlighting the moms/and families of murdered young people in Chicago.  Lisa is a Ford Scholar and a graduate of University of Chicago School of Social Service Administration.  
 Find Lisa here: www.lisabutlerlcsw.com
 Jessica Barker is the Founder of Exert-ED Services, where she offers research, coaching, networking and consulting in the mental health field with a focus on eating disorders. She enjoys working with clients, clinicians, researchers and businesses to reach the goals they identify as important to them by integrating research, clinical perspectives and patient perspectives. Her research is exercise in eating disorders as well as the ethics of mental health treatment. Jessica is a member of the Academy for Eating Disorders and is active on their Social Media Committee.
Find Jessica here:
Instagram: exert_eatingdisorders