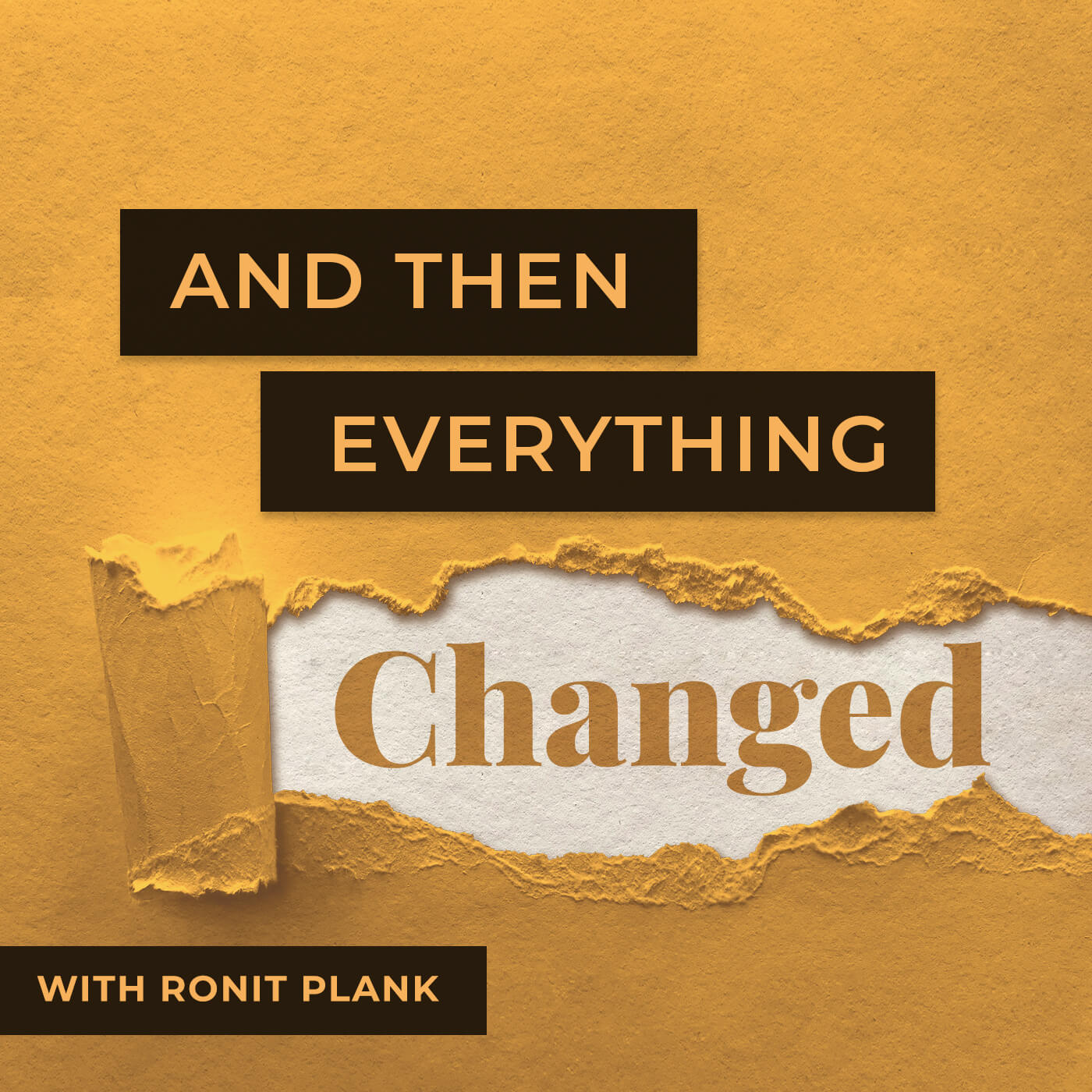 In this bonus episode guests from Milan, Los Angeles, Copenhagen, New York, and Taiwan share what they are going through during the rapidly unfolding COVID 19 crisis. How they first learned about the coronavirus, what their government is doing to handle the outbreak, what life is like now, and the advice they have for getting through these social distancing times.
Featuring consultant/professor Cesare Spadacini, writer/performer Dannah Phirman, the founder/CEO of VoiceBoxer Sergio Llorian, retired teacher Sharon Schiller, and comedy podcaster/teaching artist Pei-Lan Ku.
Produced by Ronit Plank, Interstitial music by Aitan Plank
-This is bonus episode 1 in The COVID-19 Experience series- 
Links mentioned in this episode:
Games, activities, and songs for kids during quarantine can be found at Mike Phirman's Instagram: @mphirm
Pei-Lan Ku:  https://www.orchid-consulting.com
You can follow And Then Everything Changed and connect with Ronit on
In order of appearance:
Cesare Spadacini is 35 years old and lives in Milan where he works as a consultant and professor of accounting at Bocconi University.
Dannah Phirman is a writer/performer based in Los Angeles. She is the co-creator, executive producer, and star of Hulu's The Hotwivesseries. Most recently she has acted on American Princess, Black Monday and Veronica Mars. She voiced the title character on the long running PBS series WordGirl and starred on Adult Swim's Newsreaders. She has appeared on Late Night with Conan O'Brien and Mad TV. Her writing credits include Marry Me (NBC), It's Always Sunny in Philadelphia (FX), I'm Sorry (TruTV), Showtime's Black Monday.
Sergio Llorian is an American currently living in Copenhagen, Denmark. He is the Founder and CEO of VoiceBoxer, which specializes in multilingual remote meetings and presentations with simultaneous interpretation.
Sharon Schiller is a retired NYC high school teacher of English, Speech and Theater, an actress, a ballroom/latin, blues, rock, and country-western dancer, and the doting, proud aunt of this podcast creator.
Pei-Lan Ku is Teaching Artist currently based in Taiwan who focuses on dance, art and art appreciation and a comedy podcaster..."Telling my stories, my way!"